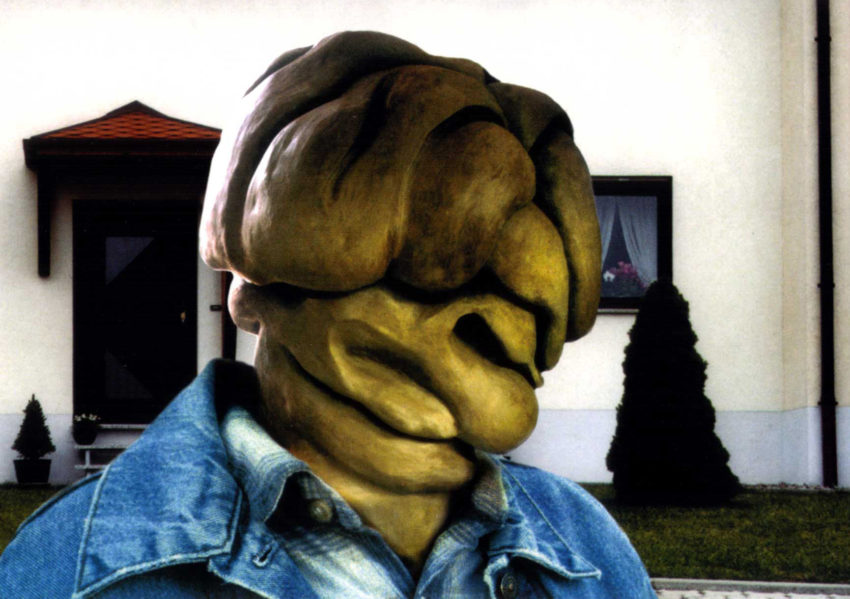 Kalkheim
Kurzfilm, 9 Minuten, 35mm
Fünf kurze Geschichten von kalkköpfigen Wesen, die für einen Augenblick aus Ihrem Anwender-Dasein gerissen werden,
um dann unverändert dorthin zurückzukehren. Leise geflüsterte Bekenntnisse zu den Absurditäten des Alltags in einer zur
Fassade erstarrten Warenwelt.
Five passionless moments in a common suburb called Kalkheim. Five short tales about chalk-headed beings, that are pushed out of their every-day-life for a few seconds and return there without having changed. Quietly whispered confessions to the absurdities of every-day life in a world of goods that became a paralysed facade.